Roof Cleaning Cost Grand Rapids MI
RESIDENTIAL, COMMERCIAL, INDUSTRIAL
Low Pressure Roof Cleaning with Soft Wash Technology. Eco Friendly Mold Removal. Clean and protect your investment with a low cost Soft Wash. Grand Rapids MI residents take pride in home ownership!
Our Promise To You
First-Rate & Professional Roof Cleaning with Soft Wash Technology.
You will be speechless at the power of such a safe and gentle cleaning method! Seeing is believing. Over 26 Years Experience!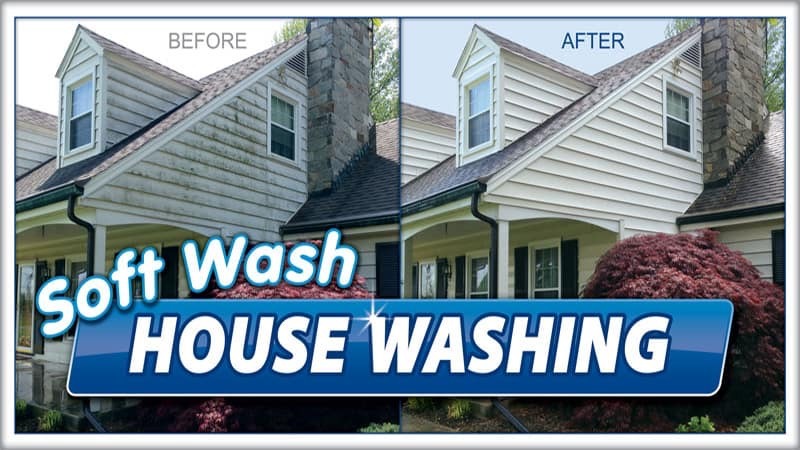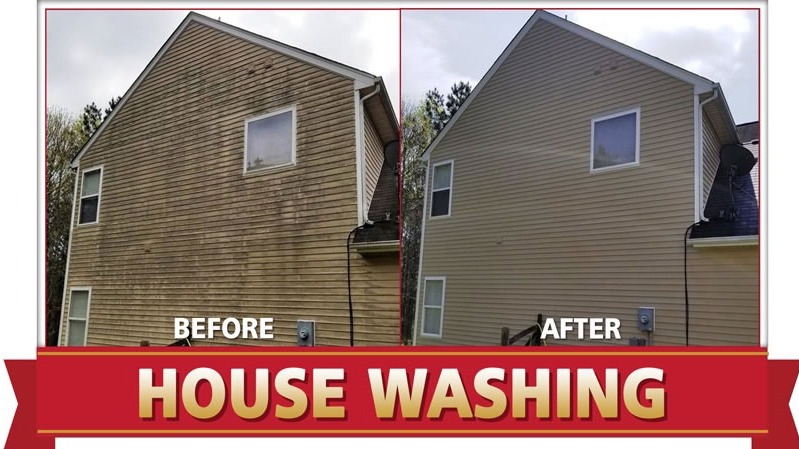 Your home actually isn't dirty at all - it's infested!

Your Grand Rapids MI roof is infested with organisms that affect your home's appearance and property value. These pests are algae, mold, mildew and bacteria. They will eat and destroy wood, deteriorate roofing materials and retain heat. Simply put, these pests are costing you money! Standard pressure washing only attacks at the surface, leaving behind roots. Our soft wash system achieves a 100% pest kill ratio and thus lasts 4-6 times longer than pressure washing.

Our process is perfect for - Roofs - Sidewalks - Driveways - Pool Decks - Vinyl Siding - Wooden Decks - Outdoor Furniture - Brick and Stucco - Patios - Fences - Awnings - Gutters.

We clean windows too! Our innovative technology utilizes ultra purified water fed poles to safely and effectively clean windows of all sizes and heights.

Are you a property management company? We clean apartment complexes, parking garages, commercial EPDM roofing - saving you time and money in the long run!
Soft Wash House Washing

Algae and Mold on your siding? Grimy and Dirty Windows? Leaves and debris stuck on roof shingles? Black Streaks on your roof?
Roof Cleaning Cost Grand Rapids MI Services
Complete Exterior House Washing, Roof Cleaning, Deck Sealing & Staining Specialist
Trustworthy and Respected Professional Cleaning for over 26 years!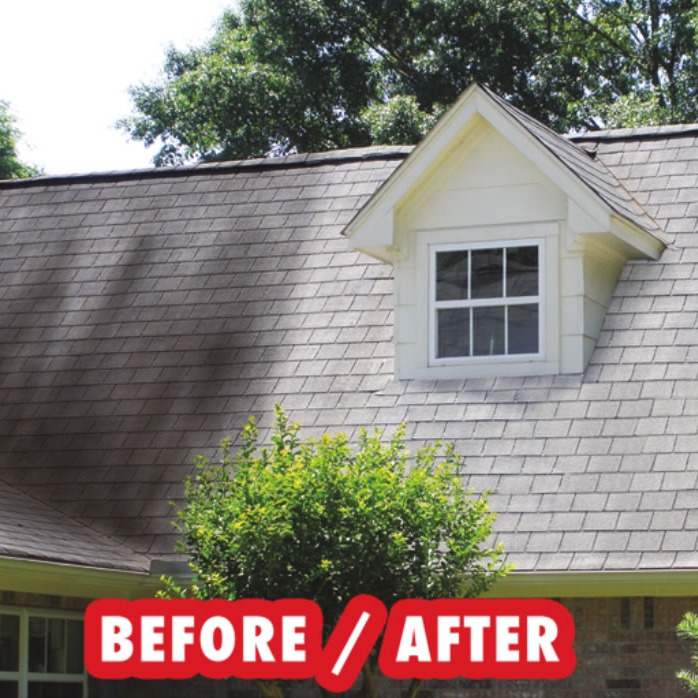 Soft Wash House Wash
Our state-of-the-art soft washing technology will provide your home with the best possible results in the industry.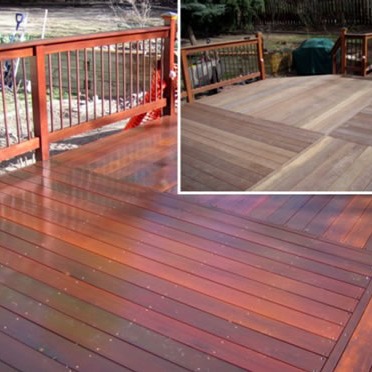 Deck Cleaning and Sealing

We can make your deck or wood structure look like new again!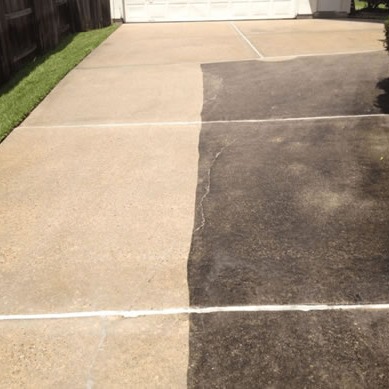 Concrete Cleaning & Sealing
We provide complete concrete restoration and seal coating.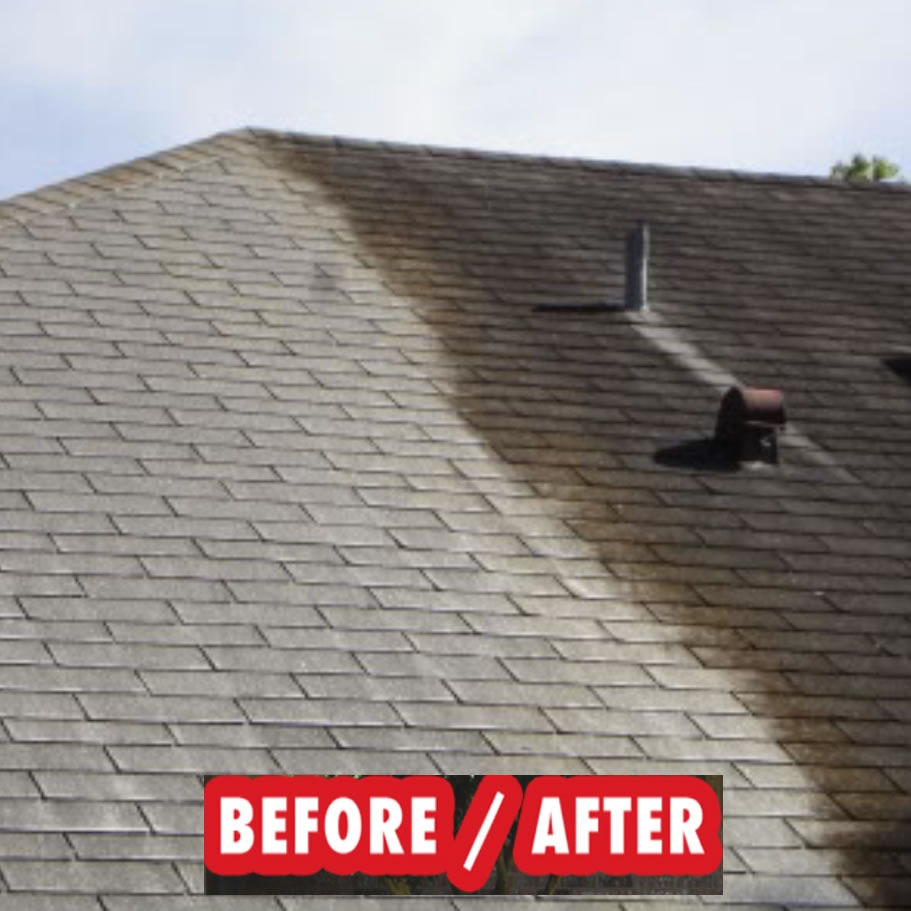 Roof Cleaning
Stained or dirty roofs make your home look sloppy. We'll keep your home's roof looking good as new extending life expectancy of shingles.
Soft Washing Exterior Siding
Soft Washing Roofing Shingles
Lawn & Patio Furniture Cleaning
Get A Free Roof Cleaning Estimate (269) 276-0200
Over 26 Years of Experience!
A Green and Environmentally Sustainable Service
Reducing water consumption through recycling while minimizing pollution liability.
ON YOUR FIRST ROOF CLEANING

SERVICE
Listen To What Our Customers Say...
Because It's Our Customers That Matter Most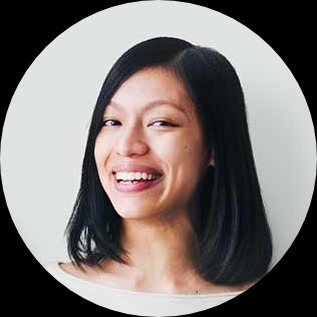 Lynn Newman-Montambo
Preferred Power Wash just cleaned my very large house. The price was fair and I would recommend them to anyone!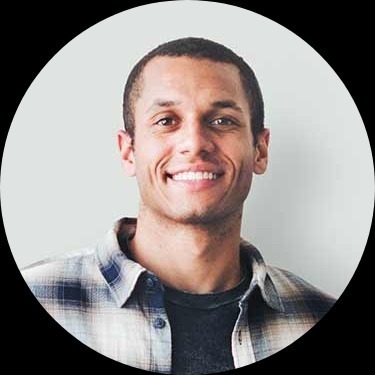 John W.
They did a great job power washing and then refinishing our large deck. On time, friendly, responsive, energetic crew that stuck with it until they and I were satisfied with a job well-done. I would hire them again. Recommended.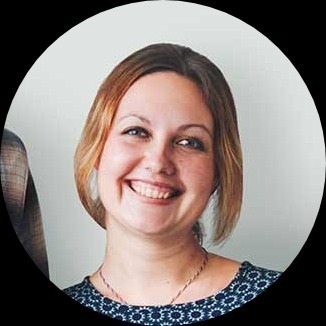 Pam Dunfield
From beginning to end Preferred Power wash does excellent service. Highly recommend!

This is a custom HTML / JavaScript Element
In order To See Your Custom HTML/JavaScript Code in Action You Must Click On The Preview Page Button, Your Code is NOT going to be active in the edit mode
Concrete Cleaning

Grimy entrance ways infested with Algae has greatly affected the Midwest. Our Soft Wash Technology is the solution to keeping your home and business property value to standards. Clean and protect your investment!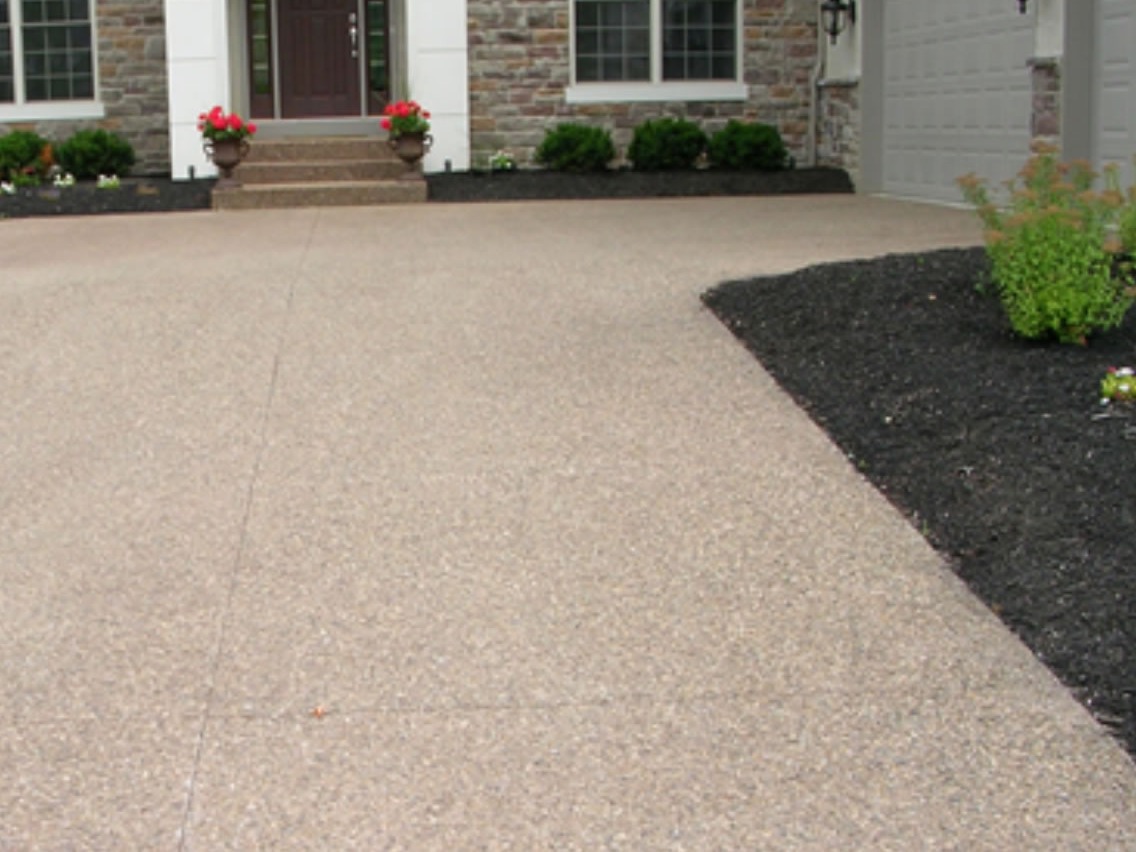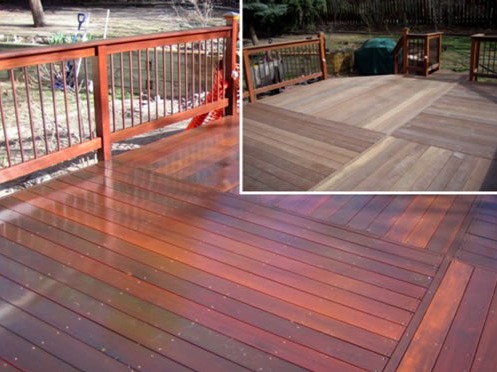 Deck Sealing and Staining

Your deck is an investment. Let us help maintain and protect your investment. We specialize in complete deck restoration cleaning, seal coating and staining with over 150 colors from which to choose.
Case Study: Winning Curb Appeal for Regional Retail Chain
When Chris read the reviews online he had to do something.

As the operations manager for a regional retail chain, he knew that presenting a clean environment is key to providing an exceptional customer experience. But he thought they could save some money by having the staff take care of the exterior cleaning.

When a horrible review on the state of their exterior building appearance got posted on Google, Chris finally decided to hire a soft wash cleaning service. And he's glad that he did.
The store staff was thrilled to have exterior building storefront cleaning off their to-do list. They feel better about coming to work and have more time to focus on product presentation and sales.

That focus has resulted in a better overall shopping environment...and online reviews focused on their excellent service, rather than a dirty building exterior.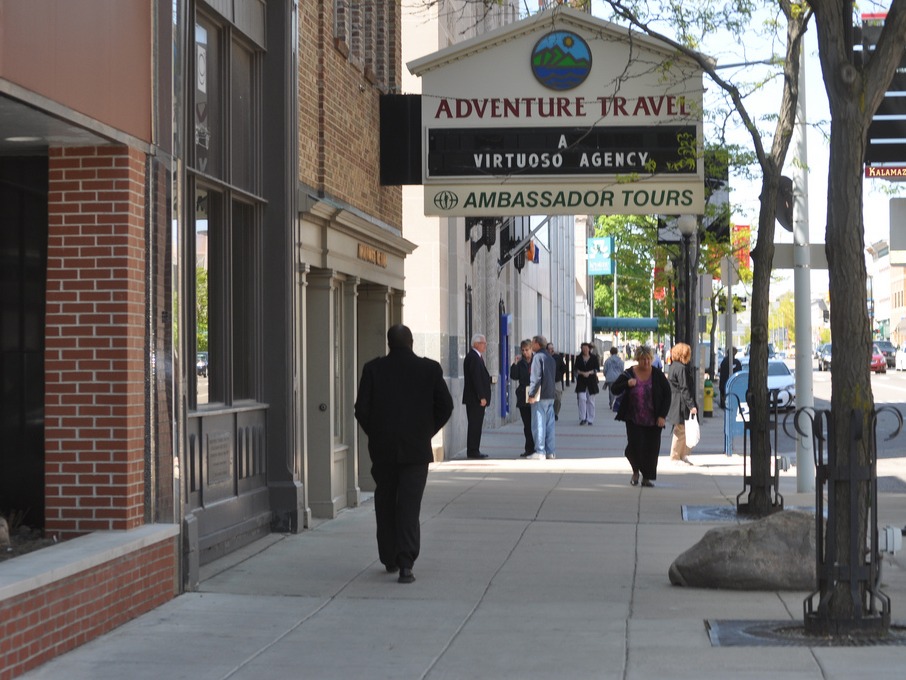 SAVE 10% ON YOUR FIRST SOFT WASHING HOUSE OR BUILDING WASHING SERVICE (A $50 VALUE!)
Some Common Myths About Soft Washing:
"It's cheaper to do it myself."
You will not receive the same results as hiring a professional. You risk damage to your property as well as your valuable time.


"Soft washing is temporary."
Because of our technology your home or business will stay cleaner for a longer period of time. Our process actually attacks the algae at the root. You will typically get 3-5 years between cleanings as opposed to Pressure Washing which only attacks the surface dirt.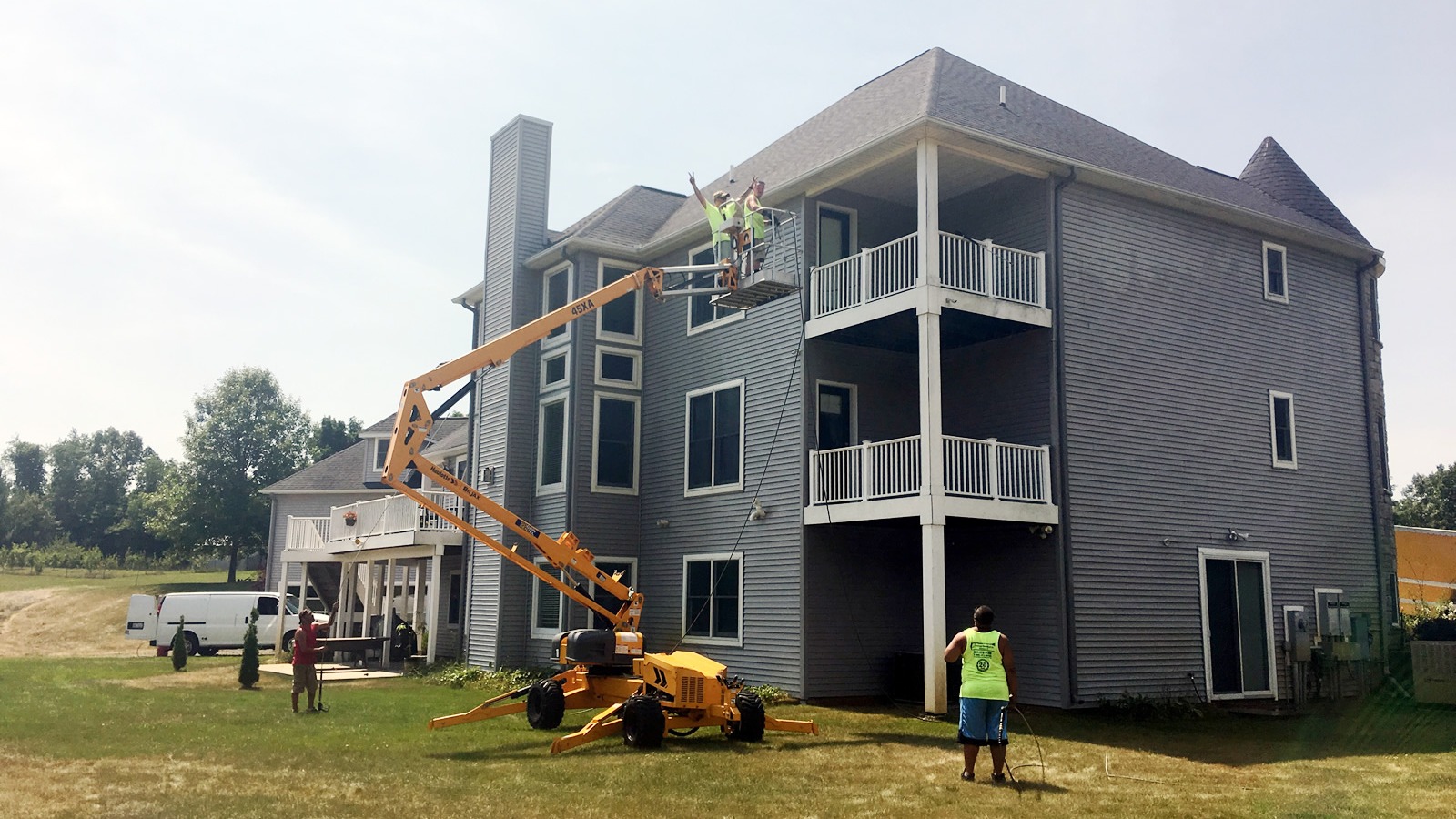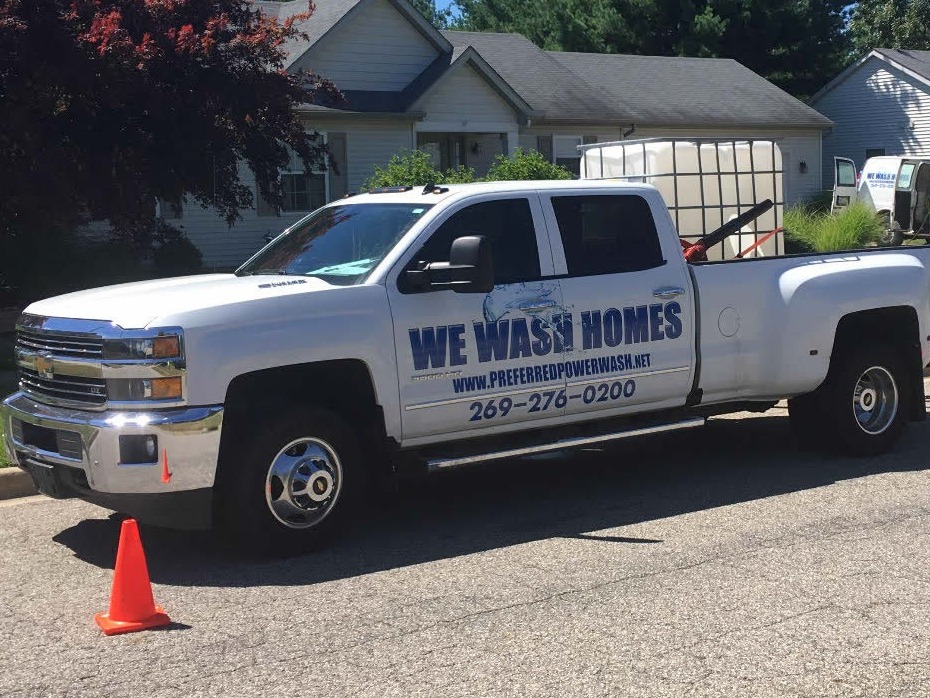 Who We Are
Preferred Power Wash Co. LLC
Preferred Power Wash Co is an established company in the roof cleaning industry, having served the Grand Rapids MI community since 1993. Our motto has always been 'Quality washing at a fair price'. We thrive on building our business by building strong, lasting relationships with our customers. It is only through these relationships that we can capitalize on what we believe to be the greatest marketing tool available, word of mouth. We pride ourselves on taking the time to listen to our customers to gain a deep understanding of their needs and implementing a custom tailored wash program that fulfills their needs.

All employees undergo a rigorous six month apprenticeship and all crew leaders have a minimum of five years on the job experience to help ensure the best possible experience on every job site.
Call For A Free Roof Cleaning Quote

(269) 276-0200
Hear What Clients Like You Are Saying About Us: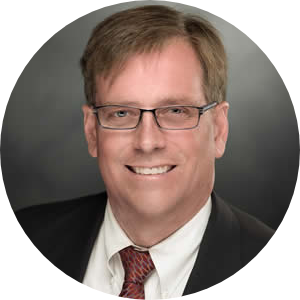 Gregg K.
Todd operates a competent and green power washing business serving residential and commercial customers in Southwest MI. Preferred Power Wash Co LLC is my choice for "green and clean" service.

Frequently Asked Questions
What are those black stains on my roof?
Those UGLY and DAMAGING roof stains (often erroneously thought of as roof mold, tree sap or even acid rain) are a very hardy algae called Gloeocapsa Magma. The algae thrive on the moisture on your roof and the limestone in your shingles. As a result, your whole roof becomes completely discolored as the algae multiply.
Can the algae on my roof shingles damage my roof?
ABSOLUTELY! Algae feed on the limestone filler used to give the shingles weight. Over time, as the filler is eaten away, the granules protecting the surface of the shingle lose their hold and begin to wash off. As a result of this loss of shingle mass, the roof loses the ability to reflect heat rays. By not efficiently reflecting light from the sun, the roof gets much hotter than it should. The increased heat leads to shortened shingle-life, as well as increased heat in your attic, possibly causing higher air conditioning bills.
Is there anything else that might be growing on my roof and staining it?
DEFINITELY! Moss and lichens also love growing on roofs. Lichens evolve from the algae. They act like sponges, keeping the roof damp and causing even more growth. Roof moss and lichens anchor their "roots" into your shingles and remove granules. In addition, their roots can fracture shingles or expose edges. Moss and lichens cause shingles to fail many years sooner than their 20 to 30 years of expected service.
What can I do about it?
You can contact Preferred Power Wash! Instead of just pushing the algae, moss, and lichens off your roof with pressure washing ( which can actually cause even more roof damage ), our specially designed soaps kill algae, moss, and lichens while protecting your family, pets, and the environment. It all starts with a thorough inspection.
Will the roof cleaning products hurt landscaping or pets?
No. Our biodegradable cleaners are, correctly handled and applied hence, safe for grass, shrubs, pets, and people. Also, they contain no solvents, phosphates, peroxides, or other harsh chemicals in high concentrations. In addition, our rigorously trained technicians know how to safely treat your home.
Will pressure washing really harm my roof?
YES! Just blasting away with a pressure washer can destroy your roof – and still not kill the algae in the shingles! Pressure washing roof shingles dislodges the protective granules from the shingle surface and consequently causes scarring. In the hands of an inexperienced operator, a pressure washer can even blow shingles right off your roof! In addition, it does NOT solve the root cause of the stains — algae growing and feeding on the limestone/slate/wood/minerals in the shingle.
Preferred Power Wash Soft Washing uses a cleaning solution that has been used for decades on thousands of roofs. Our application method has less pressure than a garden hose. Every major shingle manufacturer in the U.S. recommends a low-pressure wash. Therefore all of our methods and techniques applied to your building are approved by ARMA — the American Roofing Manufacturers Association.
How much will it cost me to hire Preferred Power Wash to save my roof from algae, moss, lichens and other roof-destroying organisms?
A small fraction of buying a new roof! Roof replacement can cost 10-20 times our treatment cost.
Nationally, the #1 reason most roofs are replaced is because they look dirty all the time. But they're NOT worn out … they may still have a decade or two of life in them. This "dirt" is really the Gloeocapsa Magma algae living, breeding, and dying. Be aware, if you replace your roof, and you live in a neighborhood where other roofs are infested with Gloeocapsa Magma, your roof stands a very good chance of being infested in just a few short years. The wind transfers the algae spores. When Preferred Power Wash was started, the average age of roofs with noticeable growth was between 10-14 years. Now we are noticing many customers with 4-8 year old roofs that are covered with growth. This is despite the increased manufacture of algae resistant shingles. The spores are everywhere and they are growing fast.
We base our pricing on several factors, including the size of the roof area to be cleaned, the number of stories, the pitch and complexity of the roof, the presence of moss and / or lichens, and the driving distance to the job. As a result, we custom-quote every job to keep our prices low for every homeowner.
We'll Check Cleaning Off Your To-Do List!
Easy To Find & Convenient Hours
Office Hours
Everyday: 6:00AM-6PM
CALL US NOW (269) 276-0200